Maxim models Joanna Borov
Maxim models
Joanna Borov
Fashion model Joanna Borov has been selected to co-host this year's 2023 Maxim Bitcoin Experience Hyde Beach at SLS South Beach Miami.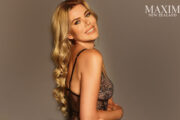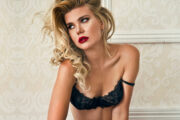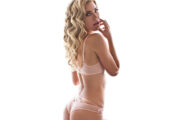 Joanna Borov is a Polish-born fashion model and influencer currently living in the USA. She has worked with several prominent brands and designers; and graced events such as Paris Fashion Week, London Fashion Week, and Los Angeles Fashion Week.
Editorials about Joanna have been published in different magazines; including British Vogue, L'Officiel, Elegant, and Marie Claire magazine. She was also on the cover of Playboy Ukraine and she has been featured in Maxim magazine.
Joanna has been selected as a feature model for this year's 2023 Maxim Bitcoin Miami Party, dubbed the "world's largest" Bitcoin conference, produced by VIP Nightlife. See more of Joanna Borov on her Instagram at @joannaborov.
Maxim Bitcoin Miami Party. Maxim and Hyde Beach at SLS South Beach are set to host 100s of models, influencers & VIPs for an incredible event at Miami's Bitcoin 2023 conference. Party-goers will enjoy musical sets by top notch DJs along with free-flowing champagne and cocktails. Plus, guests will be able to pose for personalized red-carpet photos and enjoy unique event activations.
The 2022 Maxim Bitcoin Experience was the absolute hottest party of Miami's annual Bitcoin Conference; offering the perfect blend of luxury lifestyle and financial tech in one unforgettable nightlife experience. Check out the video recap and photo highlights here; and follow @vipnightlife__ on Instagram for updates on future Maxim events.
Are you a Model?
Submit to become a Maxim Event Model.